Massage Center in Santa Rosa Ca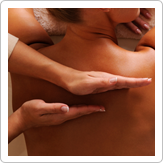 Calistoga Massage Therapy Center offers premium massages targeted at relaxation, tension relief and overall wellness to the Sonoma County community. Our massages are performed by experienced, certified, massage therapy professionals. They have all been trained extensively in our signature, firm massage style, which we proudly call, Swedish/Calistoga massage. In addition, our therapists have been trained to accommodate age and health issues to ensure that your massage is tailored specifically to your needs.

The Massage Center is conveniently located in beautiful Bennett Valley, (Santa Rosa), where we've called home since 2002. Prior to that, we saw clients in our Calistoga location, beginning in 1981.

We ask that clients please call ahead to book massages. We also offer specialty massage sessions, including deep tissue, hot stone, reflexology, prenatal and sports massage, which we encourage our clients to inquire about upon booking. Massage appointments arebooked for a minimum of one hour, with 90 minute and two hour sessions available upon request. We look forward to providing you with an exceptional massage.
Massage Center Office Hours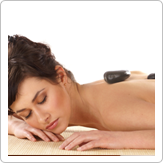 Our massage office hours are: Mon – Sat 9am with the last massage starting at 5:00 pm.
Give us a Call Today to schedule your Massage!
707 542-4577