Your First Massage Visit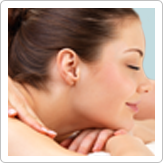 For your first massage we ask that you come to the clinic 10 minutes early to fill out a brief questionnaire based on your history and health. The therapist will then take you to your private room where you will be asked to disrobe, (once the therapist leaves the room) lie face down under a clean sheet, relax to music and reduced lighting.
After the therapist returns, you will be asked if you have injuries or limitations that could hinder your massage and how you would like your massage time spent.
With this information, the therapist will specialize your massage for your therapeutic needs. After the massage, the therapist will use warm moist wash cloths on your feet. Once you are dressed, payment is at the front desk where we take cash, checks or credit cards.
Office Hours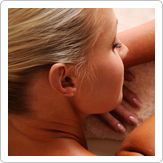 Our massage office hours are: Mon – Sat 9am with the last massage starting at 5:00 pm.
Give us a Call Today to schedule your Massage!