Dr. Steven L. Ticen, BA. MA. DC.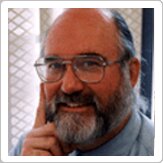 Dr. Steven Ticen founded the Calistoga Massage Therapy School in 1981. Already an established chiropractor, Dr. Ticen found himself treating a number of massage therapists to work-related injuries in the late 1970s. In an effort protect the vital life force of the world-renowned spa community of Calistoga, he started this state certified school. Today our graduates work in the North Bay and beyond in spas, private practice, medical settings, corporate on-site, hotels, health clubs cruise ships, salons and more. Students and staff agree that this school is the gateway to a rewarding career in the healing arts.

Dr. Ticen has practiced Alternative Medicine in Northern California for nearly 30 years. A Masters in Family Counseling... A lifelong practitioner of Eastern meditation ...A chiropractor offering magnetic therapy, kinesiology, acupressure, nutritional supplementation, ayurvedic herbology, emotional release therapy...And a teacher of anatomy/physiology in the courses offered at the Calistoga Massage Therapy School. Dr. Ticen is highly accessible to students and provides them with complimentary treatments in all modalities during their enrollment in school classes.
Testimonials
"I was told by doctors that would need back and hip surgery. After 3 weeks of treatment with Dr. Ticen I am pain free and am able to move easily, perfectly!"
- Alexis Kestler, Owner Infinite Design Marketing
" I had been suffereing with back pain since I was a young child, then I was rear ended in my car twice in one year, I work in front of a computer all day and my back was killing me. After a few treatments with Dr. Ticen I was completely pain free! Wow, I wish I found you sooner, thank you Dr. TIcen."
- Dustin Cooper Programmer 1250 Media