Dr. Steven L. Ticen, BA. MA. DC.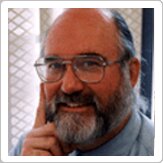 Dr. Steven Ticen founded the Calistoga Massage Therapy School in 1981. Already an established chiropractor, Dr. Ticen found himself treating a number of massage therapists to work-related injuries in the late 1970s. In an effort protect the vital life force of the world-renowned spa community of Calistoga, he started this state certified school. Today our graduates work in the North Bay and beyond in spas, private practice, medical settings, corporate on-site, hotels, health clubs cruise ships, salons and more. Students and staff agree that this school is the gateway to a rewarding career in the healing arts.

Dr. Ticen has practiced Alternative Medicine in Northern California for nearly 30 years. A Masters in Family Counseling... A lifelong practitioner of Eastern meditation ...A chiropractor offering magnetic therapy, kinesiology, acupressure, nutritional supplementation, ayurvedic herbology, emotional release therapy...And a teacher of anatomy/physiology in the courses offered at the Calistoga Massage Therapy School. Dr. Ticen is highly accessible to students and provides them with complimentary treatments in all modalities during their enrollment in school classes.
Jennifer Hicks C.M.T.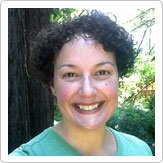 Jennifer has been teaching here at Calistoga Massage School since 2009. She is one of two instructors for the beginner swedish class, and is the sole
instructor for our 250 hr Deep Tissue-Anatomy class. She combines her 7
years of massage and body work experience in Sonoma County with 16 years of Resort expertise in Yosemite National Park to fuel her enthusiasm for
teaching.
When she is not instructing classes, Jen also has a practice of her own. She is proficient in Reiki, Deep Tissue, Hot Stones, Aromatherapy, Myofascial Release, Spa Facials, andCalistoga-Swedish.
Katerina Plskova BA, CMP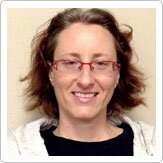 Katerina has been teaching at Calistoga Massage School since 2014. She combines her knowledge of Psychology and Education BA degree with her 11 years of experience as a massage therapist and tai-chi and gi-gong practitioner. She is the instructor for our 150 hrs Basic Swedish Massage Class. She also teaches Hot Stone and Prenatal massage classes.
Apart from instructing our classes, Katerina also works in our Massage Clinic and has her own mobaile massage practice. She is profiecient in Deep Tissue, Sports Massage and Spa Facials as well.